Moulton & Kyle Funeral Home
17 West Union Street
Jacksonville, Florida 32202-3013
Mark & Sheftall, 1914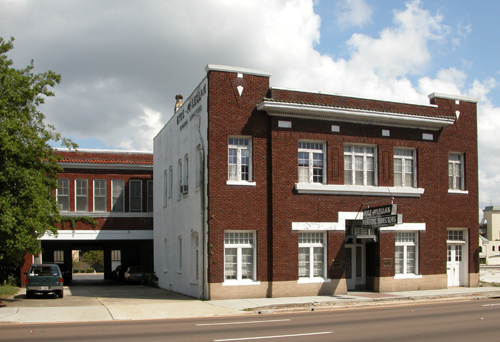 The Kyle-McLellan firm holds the distinction of being the oldest business continuously operated in Jacksonville, tracing its heritage to 1856. The firm was known as Moulton Kyle Funeral Home in 1913 when architects Mark and Sheftall were commissioned to design this structure, completed in 1914. The horizontal lines of its Prairie School facade are enriched with abstract designs in the metal grille and lantern within the recessed entry, and in the triangular insets at the top of the understated towers. On the west side of the building are diamond-shaped leaded-glass windows reminiscent of those in Klutho's Apartments and the St. Clair-Abrams residence. Since no provision for parking was made when the 1914 building was constructed, a garage was added twelve years later. This garage was built with a roundtable, so that cars could drive into the building and then turn around to head back out toward the street.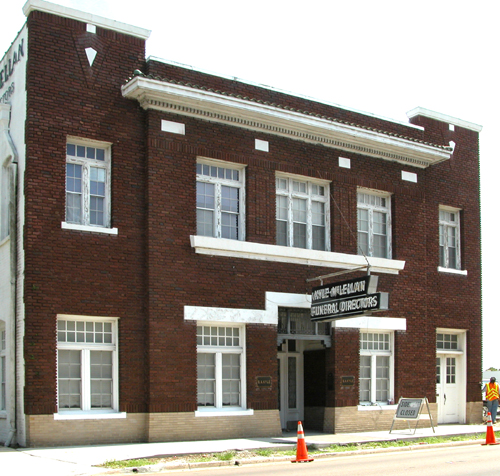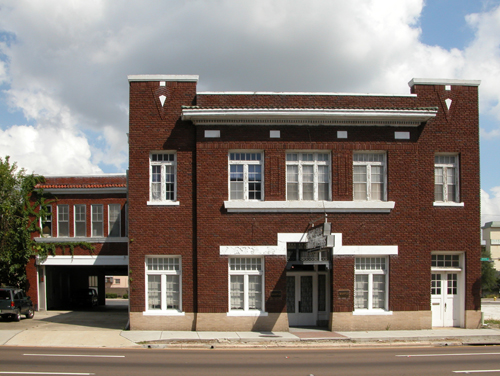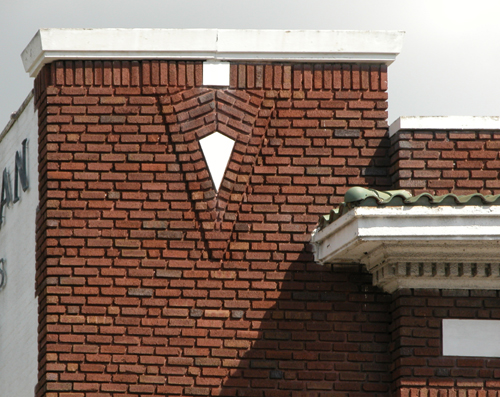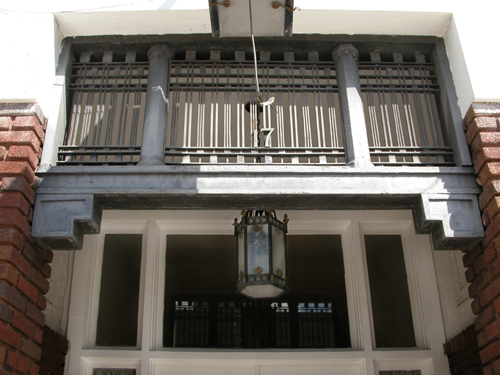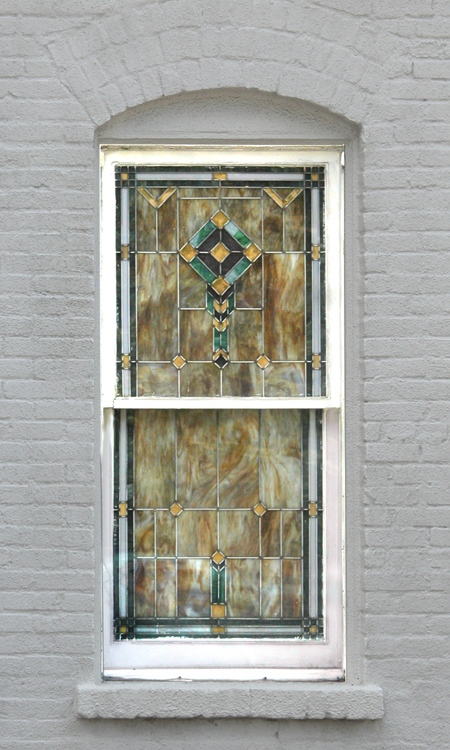 References
• Broward, Robert C.: The Architecture of Henry John Klutho: The Prairie School in Jacksonville. Jacksonville, Florida: The Jacksonville Historical Society, 2003.
• Wood, Wayne W.: Jacksonville's Architectural Heritage: Landmarks for the Future. Gainesville, Florida: University Press of Florida, 1996, p.83.