Random Notes - A Blog
30 October
About eight months ago fellow Traveler Phil Pecord sent copies of his lists of Prairie School buildings, a gift that completely transformed the scope of this site. This past week I received a gift of more concentrated focus but of no less impact. Dr. Wayne W. Wood of Jacksonville, Florida, author of Jacksonville's Architectural Heritage, submitted information about every Prairie School building in Florida, sending not only hundreds of photographs and superb descriptions, but even composing the web pages themselves. As a result, his contributions are immediately accessible on the Florida page. Other offerings include extensive photos of some Wright works in Illinois and Buffalo, New York, and information about Griffin's remarkable Capitol Theatre in Melbourne, Australia.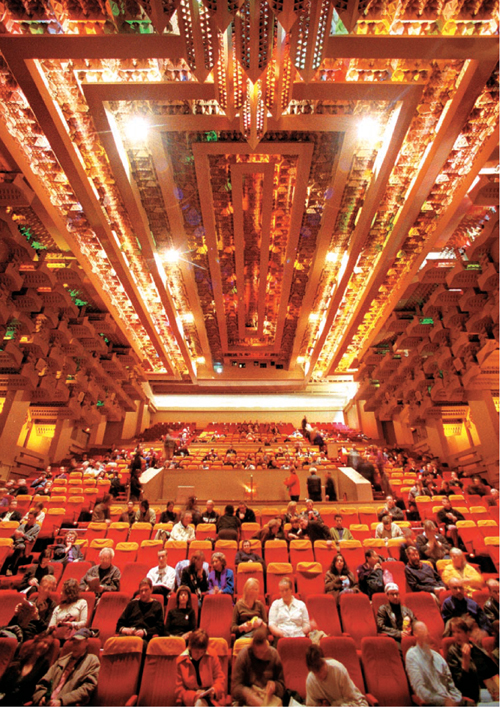 It's a constant source of wonderment to me that perfect strangers send the results of years of research and travel to me. You and I both, dear reader, are the beneficiaries of such humbling largesse.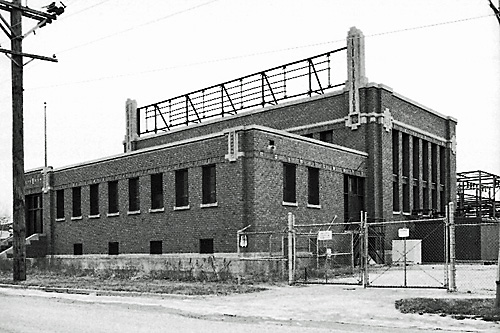 Wright's Footnote? Hermann Von Holst often appears a rather hapless character in the Prairie School universe. If familiar at all, he is known as the adjunct to more famous PS architects, first for being the almost inexplicable choice to assume Wright's practice before FLLW left for Europe with Mamah Cheney, then for serving as the midwife for some of George Elmslie's later works. A number of photos gleaned from the Illinois Historic Preservation Agency show Von Holst on his own, in an intriguing series of electric substation buildings in Chicago for Commonwealth Edison. There's a reason that many visitors to this site will not have seen these buildings in the the usual PS history books: they're industrial buildings, a type rarely found in the PS canon, and more significantly, they're not exactly iconic examples of pure Prairie School design. They are, however, handsome and substantial buildings, designed in a modern, not historical, style. And they're a far cry from the cyclone-fenced, sheet metal-clad utility "buildings" of today.
5 October 2006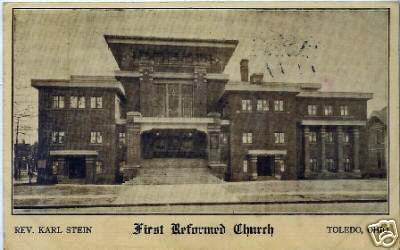 File under "Known." About two weeks ago I put up The Unknowns, an appeal for information about some accumulating photographs of buildings with Prairie School characteristics for which basic details, such as the name of the architect or the building's present-day status, are lacking. Today PST visitor John Lukacs supplies a key item about the building pictured above: a link to a National Register of Historic Places site application, stating that C.A. Langdon & Mohly designed First Reformed Church, which was completed in 1916 at a cost of $81,000. A little Googling turns up a December 25, 2004 article in the Toledo Blade, which reveals that the building still exists, and is still being used as a church. Based on this information, I have put together a page that now lacks only current photographs. Thank you to John Lukacs for sharing!
As always, I welcome your comments about this site or any Prairie School building.
John A. Panning, Lake City, Iowa