Home Building Association Bank Building
6 West Main Street (at North Third Street)
Newark, Ohio 43055-5504
Louis H. Sullivan, 1914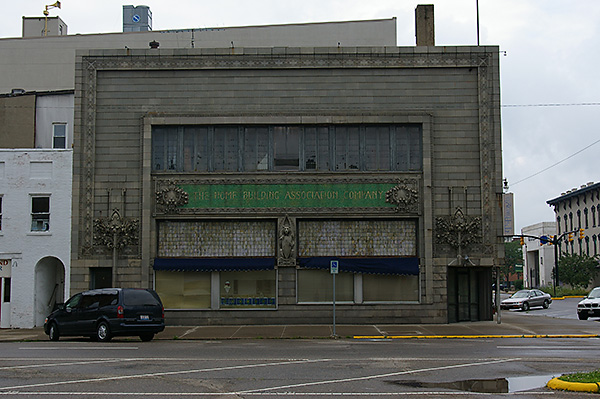 The only Sullivan bank clad entirely in terra cotta tile. For a long time, home to "Tiffany's", an ice cream parlor, now defunct.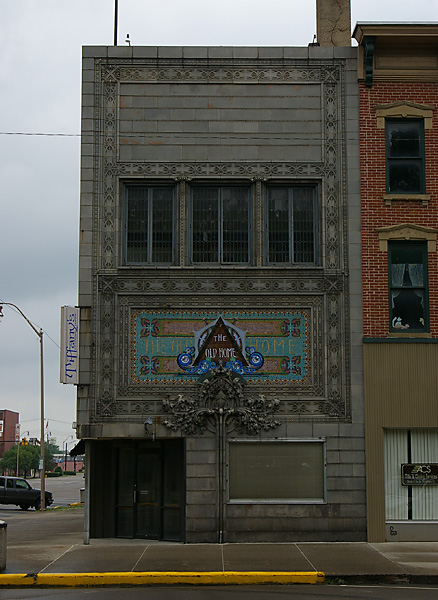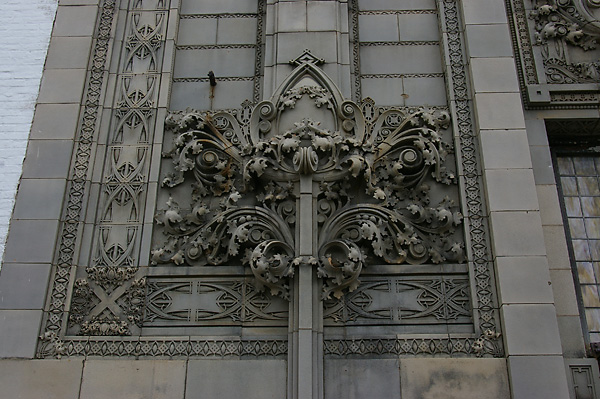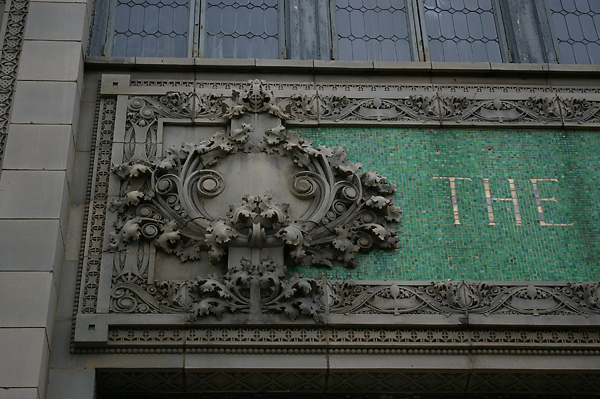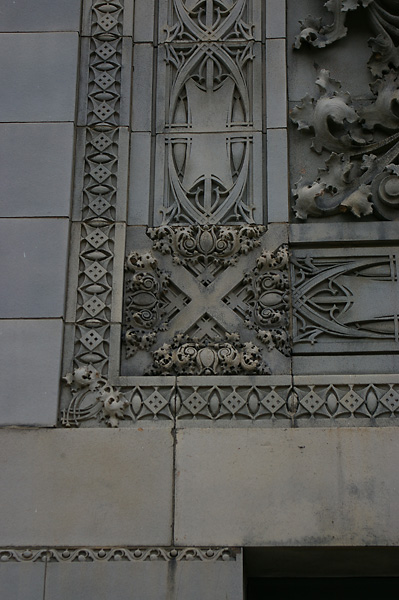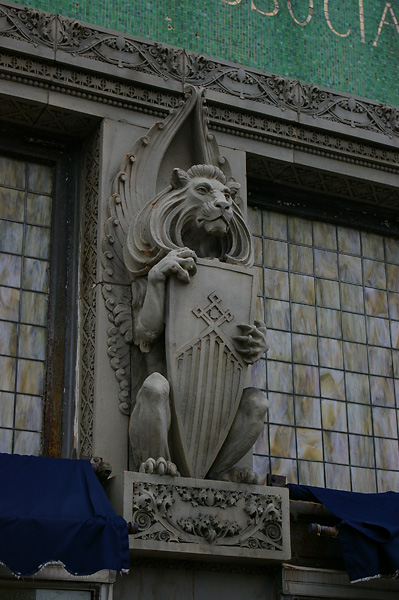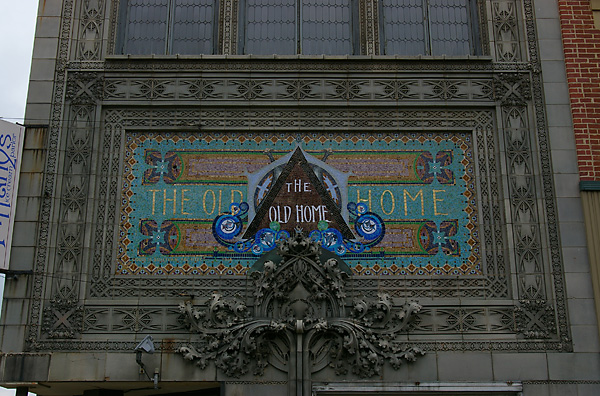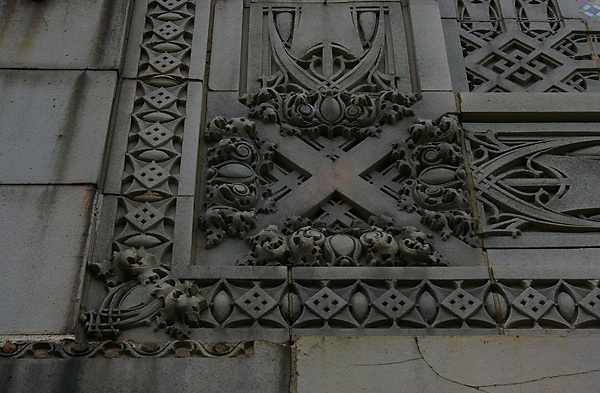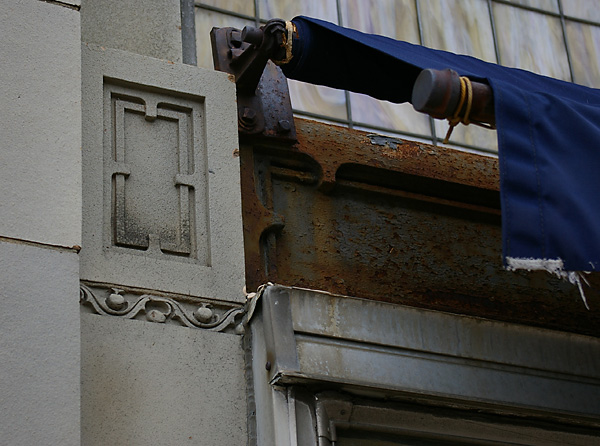 A nice correspondence between clay and iron.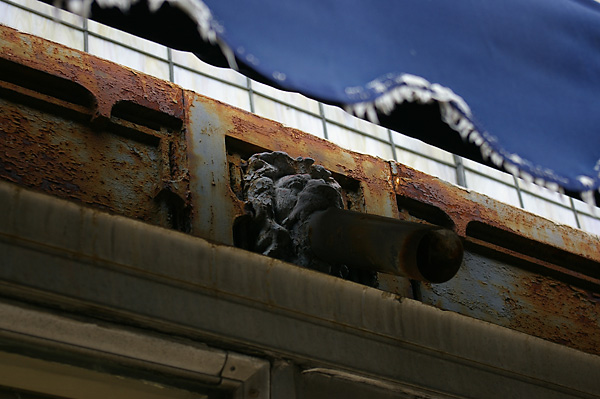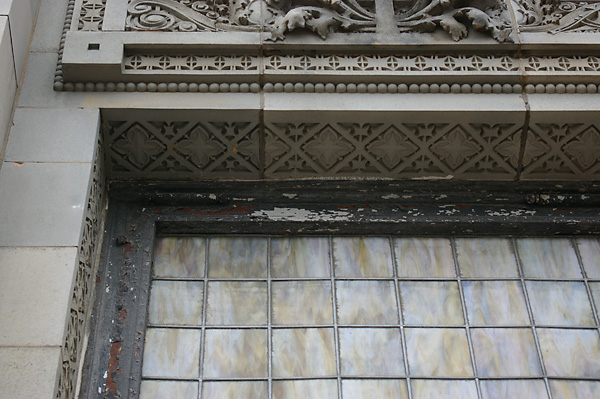 Note the large hinges at the top of the sash. These large windows were evidently openable—but see postcard below for a conflicting view.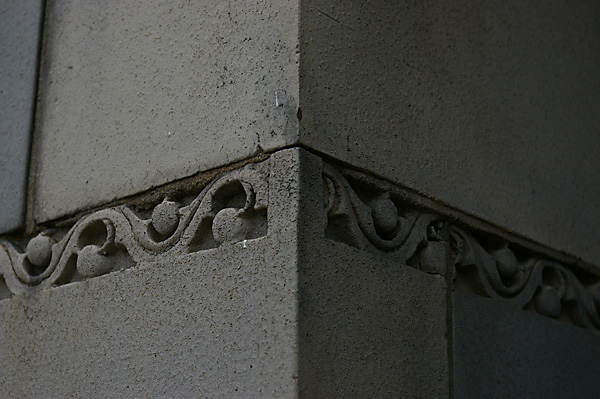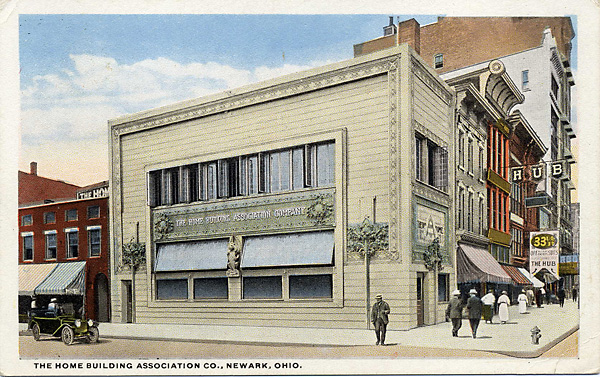 Listed in the National Register of Historic Places, 1973.
2008 photos by John Panning
Historic postcard view courtesy of Randolph C. Henning
References