First State Bank
(now First State Bank of LeRoy)
102 West Main Street
LeRoy, Minnesota 55951-6709
877/224-5260
Open during business hours
Purcell & Elmslie, 1914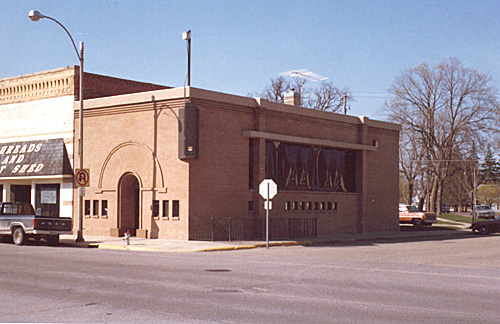 A splendid little bank, where budget stringencies forced the design to be stripped to bare essentials. Purcell & Elmslie were told by the directors that if the bank cost a penny over the $10,000 budget, they would forfeit their commission. Since the above photograph was taken in the late 1980s, the bank has constructed an addition and removed the disfiguring time and temperature sign to a freestanding position at the far left, as seen in this rather poor cellphone photo from February 2010: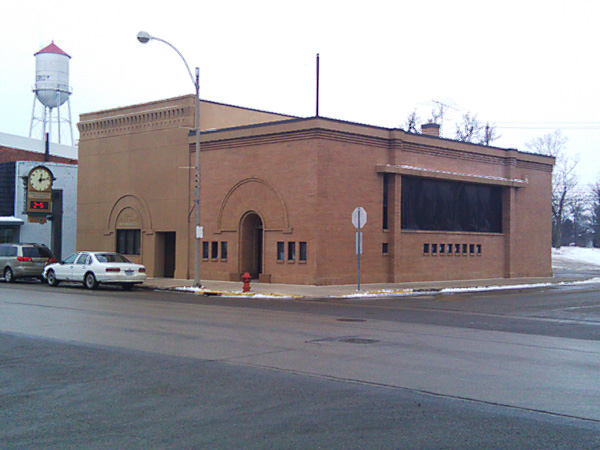 The banking room has been remodeled in a way that is somewhat sympathetic to what the original must have look like (again, excuse poor quality phone picture):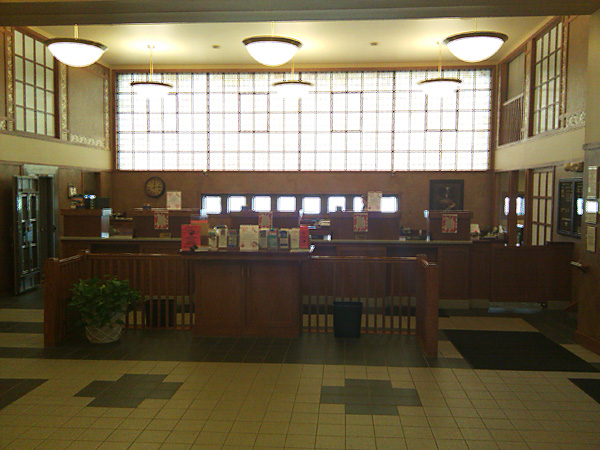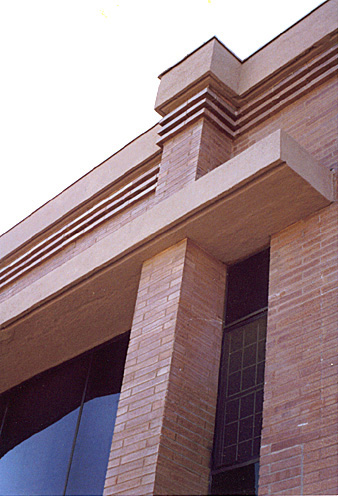 An image that gives the bank an almost International Style appearance.
Listed in the National Register of Historic Places, 1986.
References
• Brooks, H. Allen. The Prairie Style: Frank Lloyd Wright and His Midwest Contemporaries. New York: W.W. Norton, 1978, p. 11.