Farmers and Merchants State Bank
(now Rural American Bank)
206 South Main Street
Hector, Minnesota 55342-1237
320/848-2222

Open during normal business hours.
Purcell & Elmslie, 1916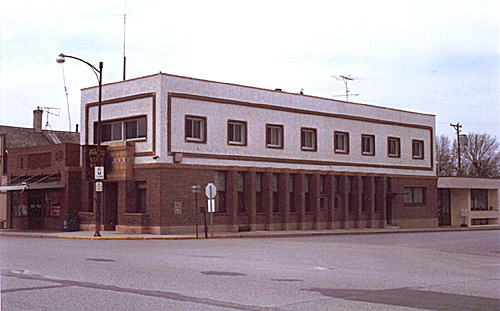 A late Purcell & Elsmlie bank, not perhaps as successful or integrated as some of the others.
If there's one thing that unites lovers of Prairie School banks and those of Roman temple design, it's their shared horror of time and temperature signs. In Hector, not only was the original clock face smothered by an ugly sign, but the terra cotta letters spelling out the original name of the bank were chiseled off during a name change.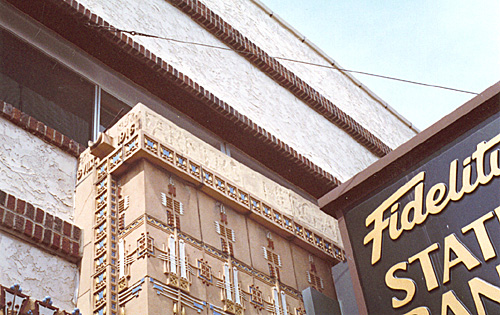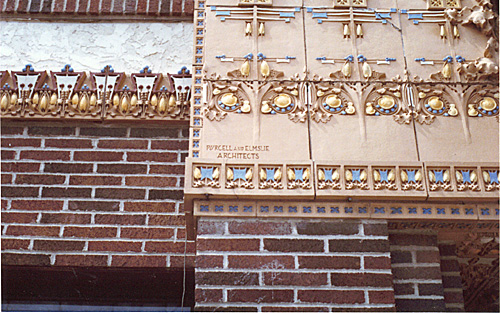 At least they didn't excise the architects' names.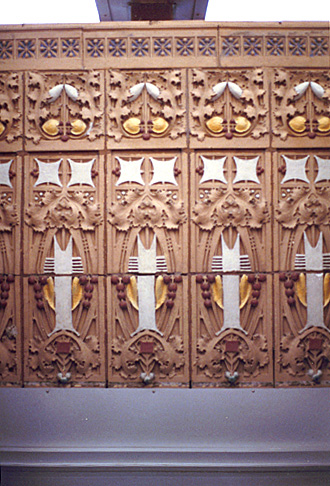 A view of terra cotta on the exterior ceiling of the vestibule.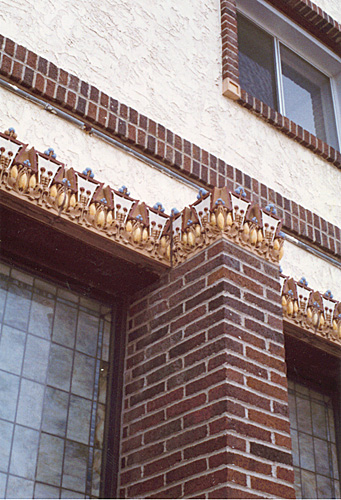 An unusual terra cotta color scheme, and perhaps not as happy as some.