First State Savings Bank
228 East Saginaw Street
Breckenridge, Michigan 48615-2511
Joseph Rosatti of Cowles & Mitscheller, 1913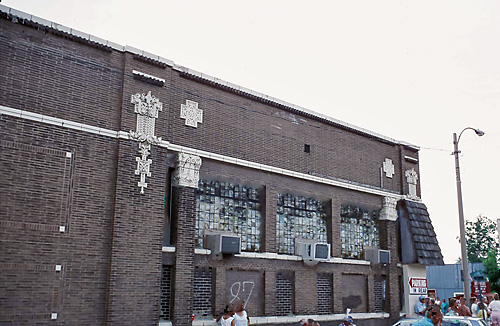 A building notable for its liberal and literal use of ornament and details designed Purcell & Elmslie for the Merchants National Bank in Winona, Minnesota, built only one year previous. The building's front has been disfigured in a 1980s remodeling.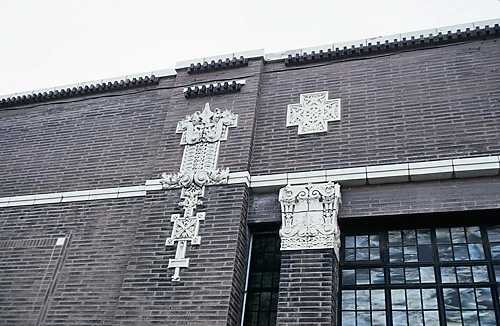 Photographs courtesy of Richard Kenyon.
References
• Eckert, Kathryn Bishop: Buildings of Michigan. Oxford: Oxford University Press, 1993, p. 375.