First Congregational Church of Austin
(now known as Greater Holy Temple of God in Christ)
5701 West Midway Park (at Waller Avenue)
Chicago, Illinois 60644-1819
William E. Drummond, 1908
The above images were mady by Emory B. Chace of Austin, presumably shortly after construction, and have not, so far as I know, appeared in print previously.
This undated image courtesy the Illinois Historic Preservation Agency.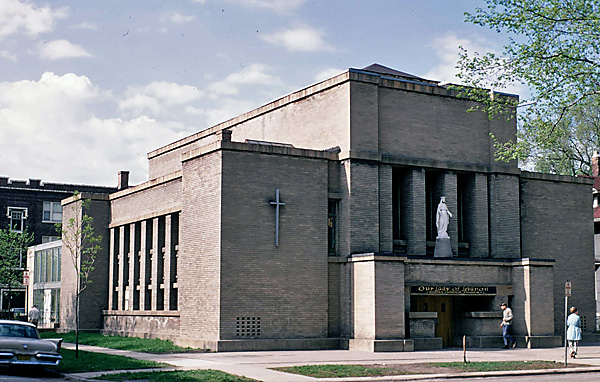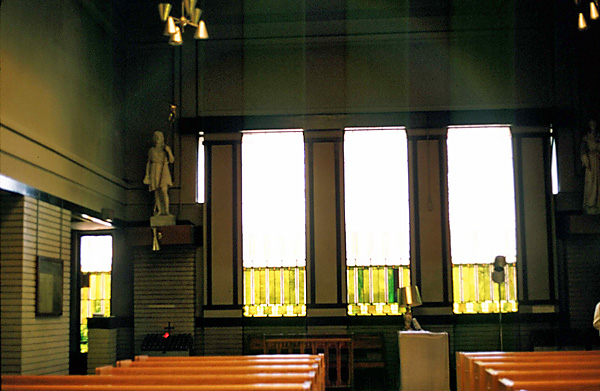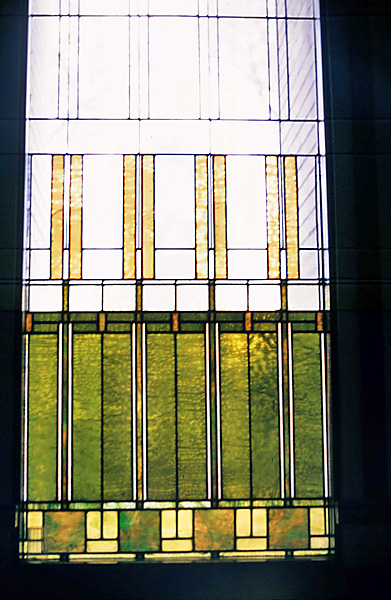 These photographs from 1970 courtesy of Richard Kenyon.
Placed in the National Register of Historic Places, 1977.
References
• Brooks, H. Allen. The Prairie Style: Frank Lloyd Wright and His Midwest Contemporaries. New York: W.W. Norton, 1978, p. 126-29.