Benjamin K. Ricker House
1510 Broad Street
Grinnell, Iowa 50112-1423

Walter Burley Griffin, 1912
Garage added by Barry Byrne, 1916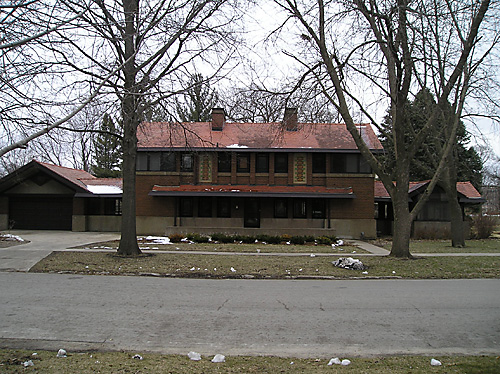 One of Griffin's most impressive residential commissions, now owned by neighboring Grinnell College.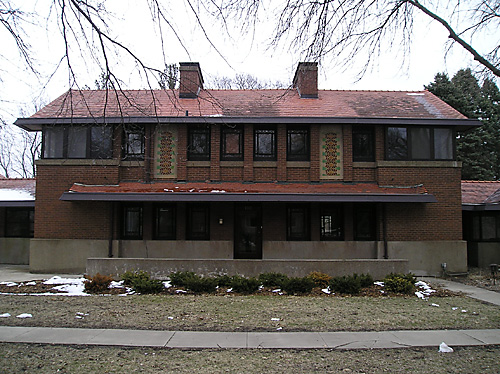 The house stands on a spacious double lot, and faces west.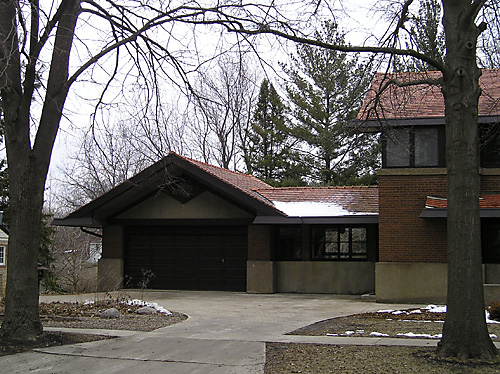 Though the garage added by Barry Byrne is sympathetic to the design of the house, it differs from Griffin's original design, which was not built with the house because the Rickers did not yet own the adjacent lot to the north.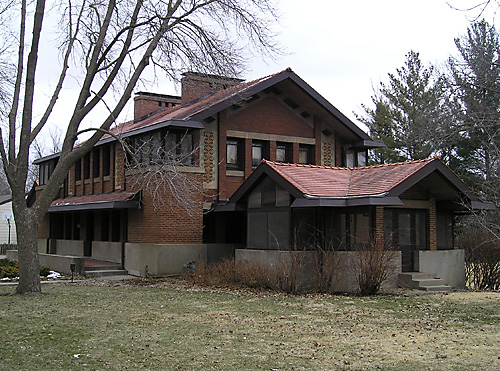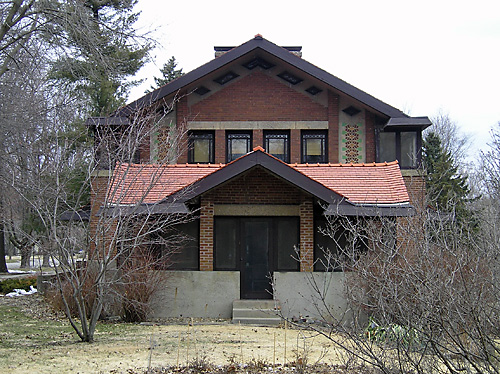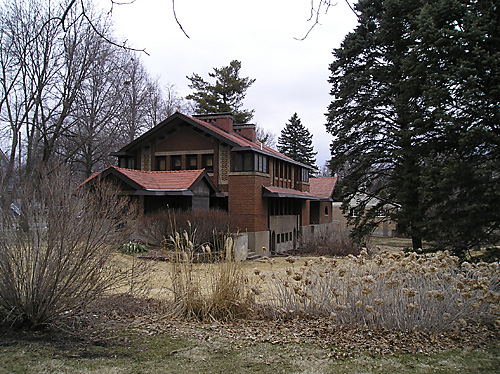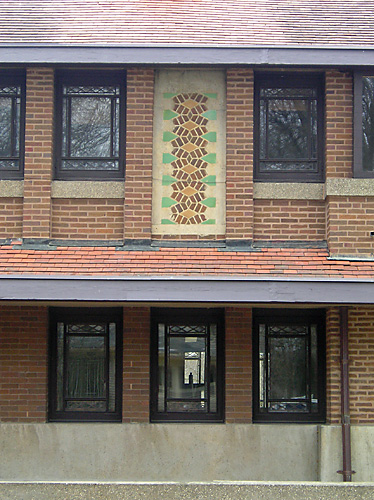 Placed in National Register of Historic Places, 1979
References
• Gebhard, David, and Mansheim, Gerald: Buildings of Iowa. Oxford: Oxford University Press, 1993, p. 238-39.
• Wilson, Richard Guy, and Robinson, Sidney K. The Prairie School in Iowa. Ames, Iowa: The Iowa State University Press, 1977, p. 70-71.
http://www.grinnell.edu/faulconergallery/collection/rickerhouse