House
2317 Oak Street
Jacksonville, Florida 32204-4603
Wilbur Bacon Camp, 1913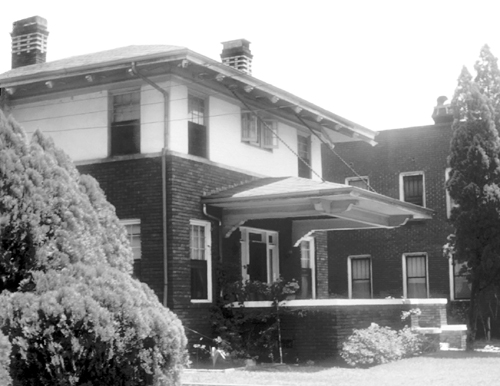 The suspended porch canopy with ornamental brackets is the most dramatic architectural feature of this Prairie School residence, designed by W. B. Camp. The masonry bands on the porch and at the second-story level add to the horizontal emphasis of the house. The parallel-cross pattern on the chimneys is another hallmark found on nearly every Prairie School building in Jacksonville. Both stories of the wing on the right side of the house were originally open porches, now enclosed. Also gone is the Prairie-style art glass, shown in the original plans for the second-story central windows as well as the transom and sidelights around the main entrance.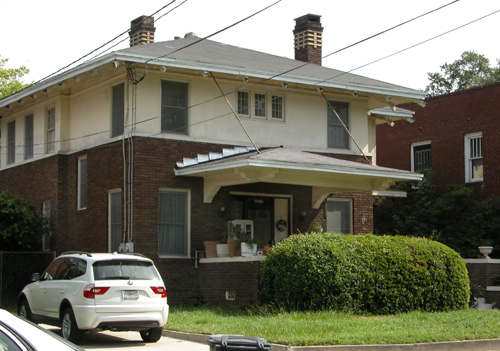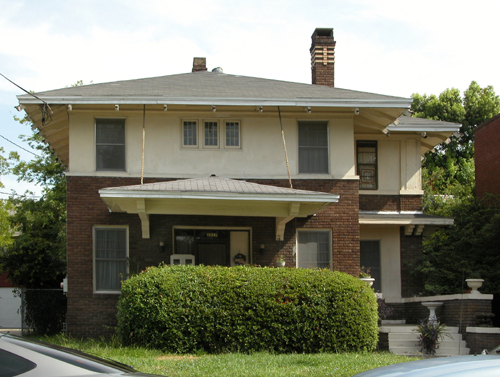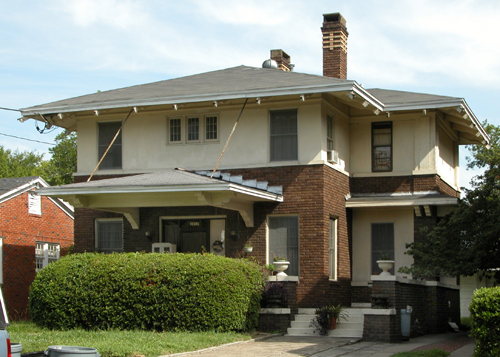 Listed in the National Register of Historic Places in 1985 as part of the Riverside Historic District.
Photos by Wayne W. Wood and Robert C. Broward.
References
• Broward, Robert C.: The Architecture of Henry John Klutho: The Prairie School in Jacksonville. Jacksonville, Florida: The Jacksonville Historical Society, 2003.
• Wood, Wayne W.: Jacksonville's Architectural Heritage: Landmarks for the Future. Gainesville, Florida: University Press of Florida, 1996.