Apartment Building
1620-1632 Donald Street
Jacksonville, Florida 32205-8669
Mark & Sheftall, c. 1915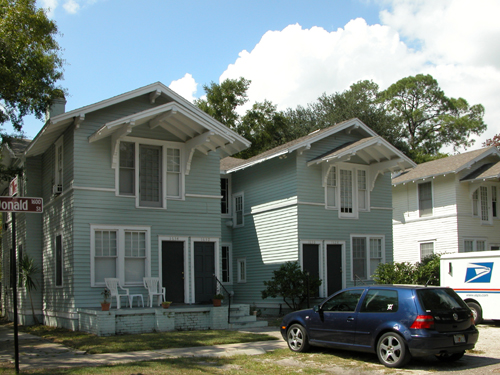 Although the porches and balconies have been removed from these two adjacent U-shaped wooden apartment buildings, they still retain their dramatic cantilevered canopies. These are quite similar to the two other apartment buildings designed by Mark & Sheftall at 2114-20 Herschel Street and 349-355 West Fifth Street.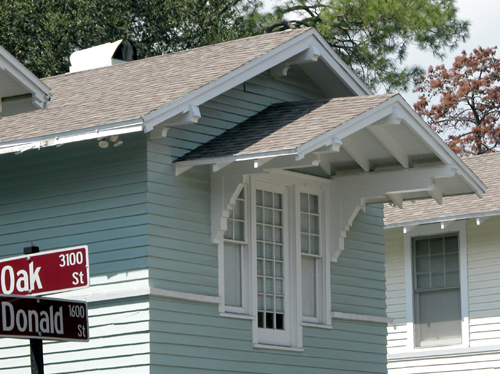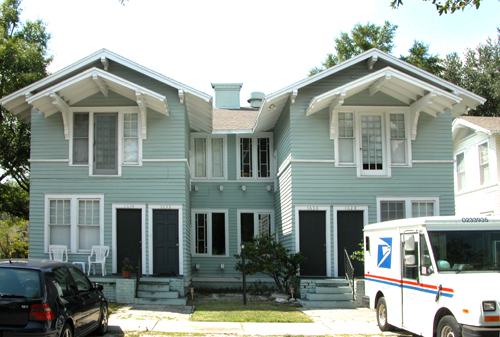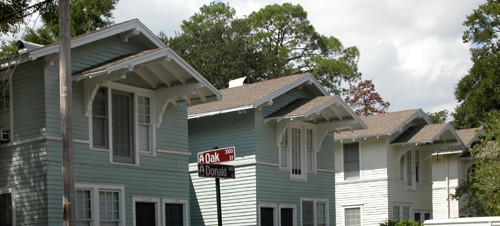 Listed in the National Register of Historic Places in 1985 as part of the Riverside Historic District.

Photos by Wayne W. Wood.

References
• Broward, Robert C.: The Architecture of Henry John Klutho: The Prairie School in Jacksonville. Jacksonville, FL: The Jacksonville Historical Society, 2003.
• Wood, Wayne W.: Jacksonville's Architectural Heritage: Landmarks for the Future. Gainesville, FL: University Press of Florida, 1996.