George Matzen House and Garage

320 West Kinnear Place
Seattle, Washington 98119
Willatzen & Byrne, 1910 (garage 1911)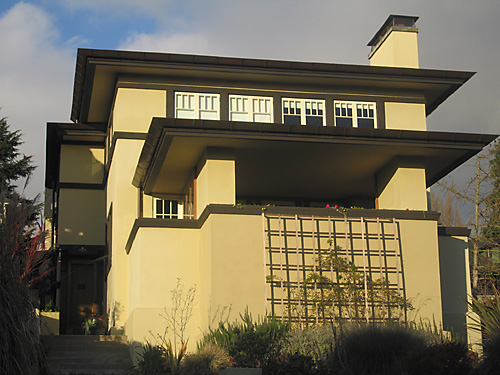 An apparent adaptation of Wright's "Fireproof House for $5,000" by alumni of the Oak Park office, which indeed cost $5,000 to build in Seattle. Slightly cruciform in plan, this hip roofed, stucco Prairie house is adapted for a narrow, sloping site on the south face of Queen Anne Hill. Originally, this house had perhaps the finest of Willatzen and Byrne's executed interiors, with architect-designed furniture and leaded glass. The house has been recently renovated; some original interior features, such as the artglass light on the stair half wall, the fireplace and and leaded glass bookcases remain, while other features are being restored or reproduced.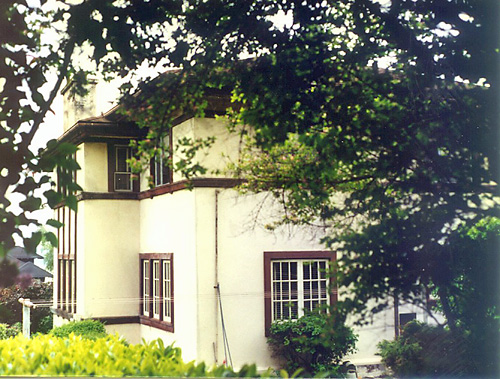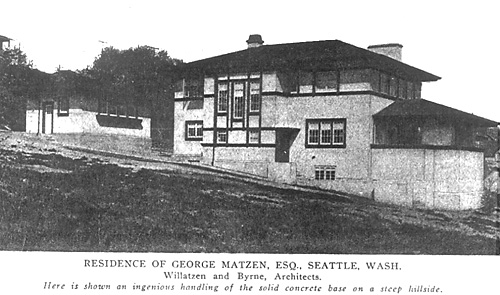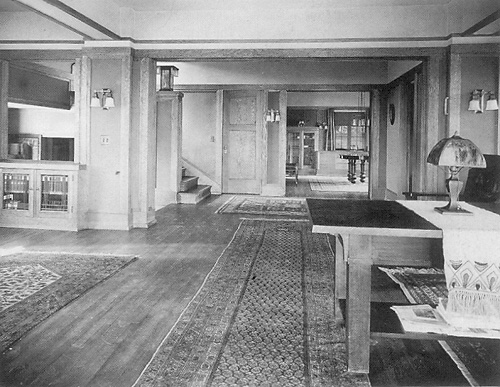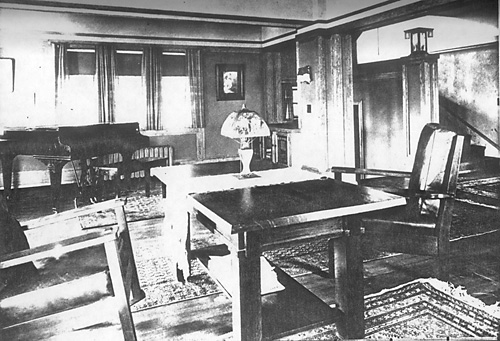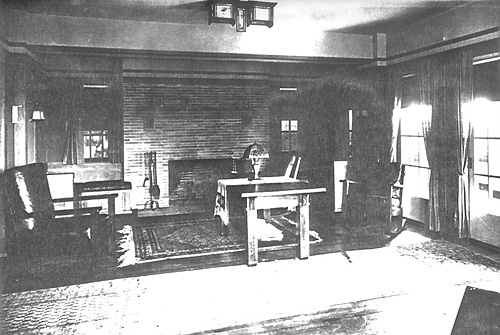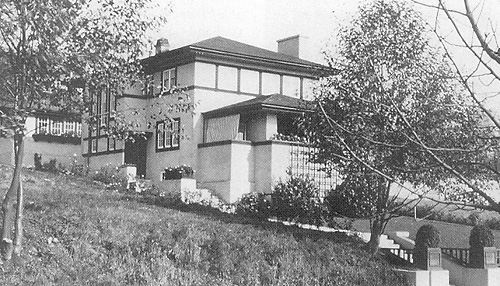 References
• Brooks, H. Allen. The Prairie Style: Frank Lloyd Wright and His Midwest Contemporaries. New York: W.W. Norton, 1978, p. 178.
Architectural Record, February 1913, p. 151-162.
Pacific Builder & Engineer, February 16, 1910, p. 8; June 25, 1910, p. 6; June 11, 1911, p. 233.
Pacific Coast Architect, July 1911, p. 133.